Finance Your Dream Home in Greater Columbus Imagine buying your dream home. Connect with a lender to help you make it happen.
Sponsoring Lender: The Equitable Mortgage Corporation
Through years of experience, we have assembled a group of trusted lenders that are local financing experts ready to guide you through the process of financing your new home. We are committed to fast, professional, courteous and personal service to help you navigate and feel at ease throughout the home buying process.

Our trusted lenders are trained and certified in loan origination and specialize in financing homes in the Greater Columbus area. They are committed to helping you find the right loan program with competitive rates and low down payments.

Each loan is subject to underwriter final approval. All information, loan programs, interest rates, terms and conditions are subject to change without notice.
CONVENTIONAL LOANS
30‐YEAR, FIXED‐RATE MORTGAGE
The traditional 30‐year fixed‐rate mortgage has an unchanging interest rate and monthly payments that never change. This is typically a more conservative lending option typically requiring 20% downpayment. However, many lenders offer 30-year fixed conventional loans with less than 20% downpayment.
15‐YEAR, FIXED‐RATE MORTGAGE
A 15‐year loan has an unchanging interest rate and monthly payments that never change. The interest rate is typically lower than a 30 year term loan but the payment will be higher since it is paid over a shorter period of time. Many borrowers opt for a 30‐year fixed rate loan for the lower monthly payment and voluntarily make larger payments or an extra payment or two per year in order to pay off their loan early.
ADJUSTABLE RATE MORTGAGES (3/1 ARM, 5/1 ARM, 7/1 ARM)
These loans have an adjustable interest rate (Adjustable Rate Mortgage) which can offer a lower monthly payment but have a much shorter term. These can be a good choice for people who expect to move (or refinance) before or shortly after the adjustment occurs.
FHA LOANS
The Federal Housing Administration (FHA), makes it easier to qualify for a loan with more favorable terms by insuring your mortgage. FHA‐insured mortgages offer many benefits and protection to the borrower. FHA loans require as little as 3.5% downpayment and allow for credit scores as low as 580. FHA loans tend to have lower interest rates than conventional loans. An FHA‐insured mortgage can be used to purchase or refinance a new or existing one‐to‐four family house, a condominium unit, or even a manufactured housing unit.
CONSTRUCTION LOANS
Construction loans allow you to build a house from the ground up and can be structured in various ways to suit your situation.
VA LOANS
Veteran Association (VA) Loans are designed for eligible American veterans, active‐duty personnel, and widows of veterans. VA home loans are available for one‐to‐four family properties, Planned Unit Developments (PUDs), condominiums and manufactured homes. A VA loan is a loan guaranteed by the Veterans Association, which allows the borrower to receive 100% financing, meaning that there is no required down payment if the loan amount is within county loan limits.
RENOVATION LOANS
Renovation loans allow for the cost of repairs and improvements to be included into their home financing. This loan option is ideal when buying a property that needs repair or would benefit from remodeling. It is also ideal for homeowners who need funds to rehabilitate, remodel, or improve their current property. Fannie Mae HomeStyle® Renovation Loans allow more of the loan amount to go into repairs or improvements and more types of improvements are eligible.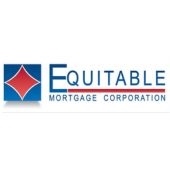 Sponsoring Lender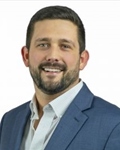 Zach Appleby NMLS# NMLS:328764
---
Executive Vice President
The Equitable Mortgage Corporation
3530 Snouffer Road, Suite 100
Columbus, OH 43235
---
Visit my website
Apply for a loan
---
Mobile: 419-651-3332
Office: 614-764-1232
Direct: 614-602-8429
Fax: 614-764-2171
---
Let me know how I can assist you with your Greater Columbus mortgage needs. I am here to help!